Increase student Success
Unveiling Student Productivity
Studlytics surpasses conventional learning tools by monitoring accessed websites and apps and gauging students' inactive periods and productive hours on their laptops. With this valuable information, teachers can create insightful reports displaying students' activities during their study time, whether working on specific tasks, assignments, projects, or taking a break.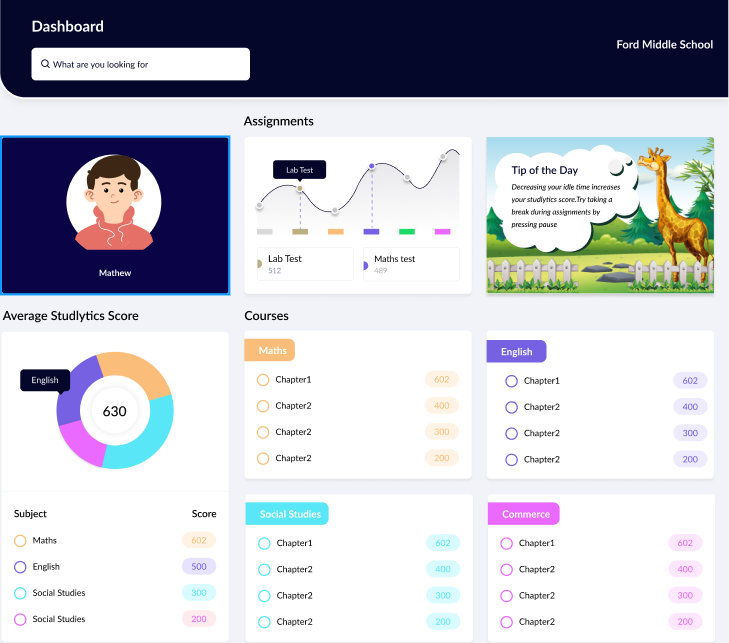 INTRODUCTION TO US
Teacher & Support Team Dashboard
Studlytics' teacher dashboard is created with teachers in mind with an intuitive interface. Teachers will be able to quickly identify their lowest and highest achieving students based on their Studlytics Score (SS).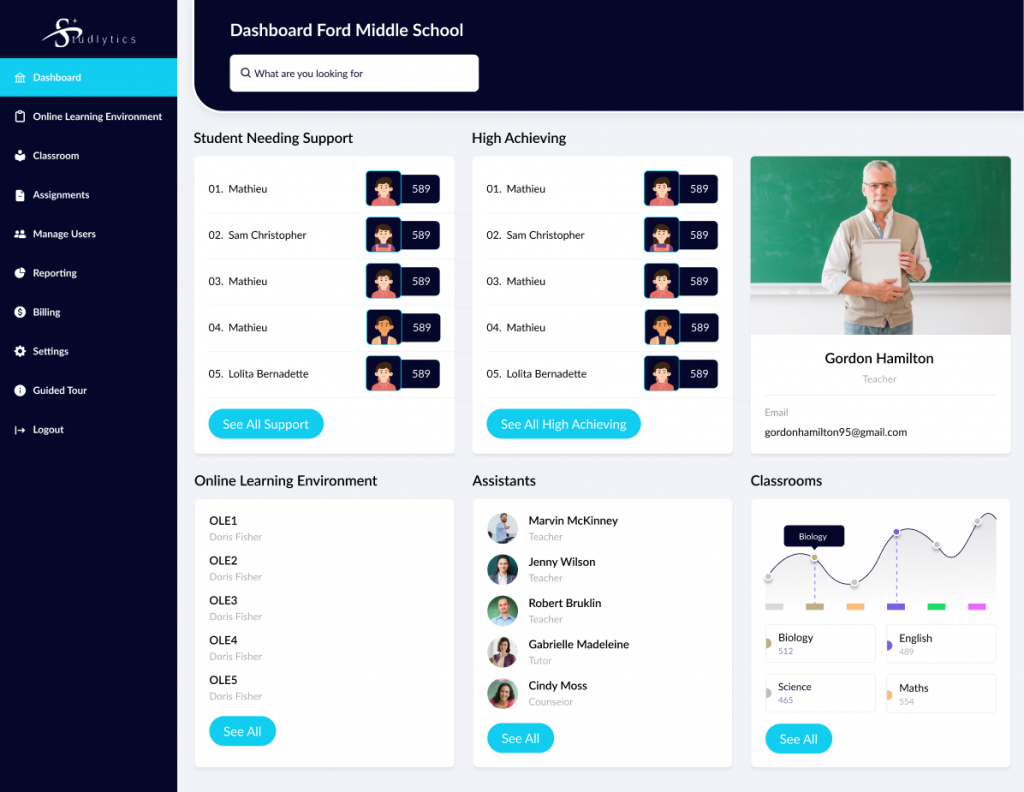 Learning Style Support Systems
tudlytics prioritizes Positive Behavior Support Intervention (PBSI) and Response to Intervention (RtI) to empower students to advocate for their own study methods and behaviors.
Teachers can identify students based on their intervention levels and their accommodations from their Individualized Education Plans.
Why Our App Useful To You?
Teachers will be able to assign students to their parent/guardian, consolers, tutors, or any other support personnel the student has to be successful.
Studlytics gives teachers an easy to read reporting system for them to differentiate and customize learning for their students.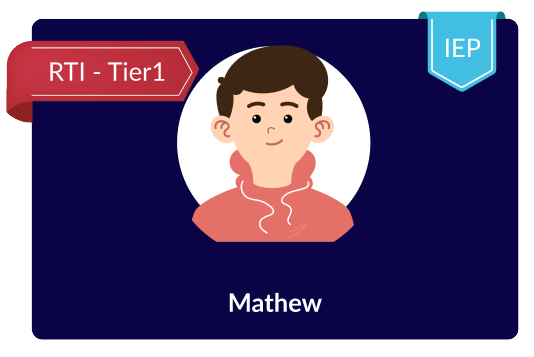 Increase student Success
Student Centered Data and Support
Studlytics' proprietary Studlytics Score (SS) is the foundation of our platform for placing the power back in the hands of students. Using an algorithm based on a student's, idle time, non allowed applications and website visited all stakeholders can easily identify areas of support needed when completing tasks.
Are you ready to invest in your child's learning?
JOIN THE CONVERSATION
CLIENTS TESTIMONIAL
Customers & students growing with Studlytics
"Studlytics has given our teachers the power to really make positive change in their students learning. Having a software that teachers like and use, is priceless." K- 8 Principal 
"My favorite feature is being able to customized my students learning environments. As a special education teacher is key to my students success." ESE Middle School Teacher 
"As a parent I was nervous about the amount of time my child was spending online. Studlytics teaches my child to make more responsible decisions while learning online." High School Parent 
"Allowing students to make choices on how they best learn online is tantamount to a child's success. Studlytics is preparing students for a world outside of school." High School Career Coach